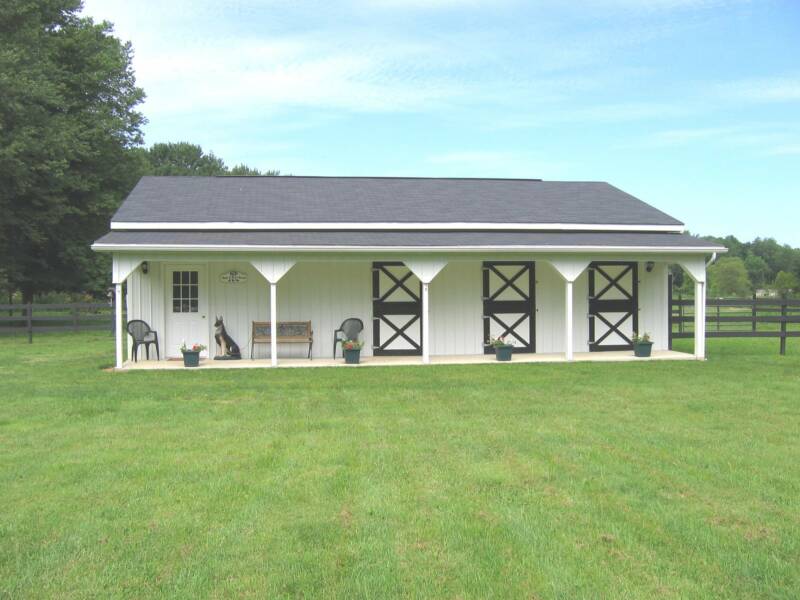 "Welcome to our kennel facility. Please feel free to take a tour, browse and make yourself at home. We love visitors!"

Our kennel facility is AKC inspected and approved! It is a new 30' x 40' structure. It has a grooming room, a whelping room, a breeding stall, and a puppy room. We have indoor/outdoor runs. The indoor kennels are 6'x10'. Each indoor kennel has rubber matting for comfort and a doggie door leading to an outside run which is 6'x8'. The kennel runs are concrete so that they can be easily cleaned and disinfected daily. The dogs also have 10 fenced acres to play on with a stream and a pond for swimming. We are surrounded by acres and acres of woods. The dogs love to go exploring them with us when we go out 4-wheeling or horse back riding. The poodles spend most of their time in the house and love to swim in our pool.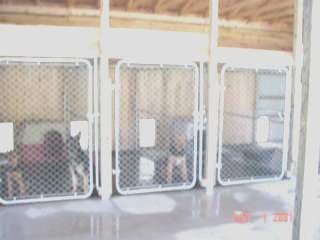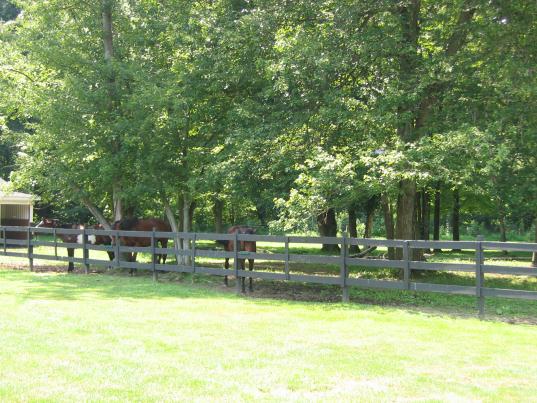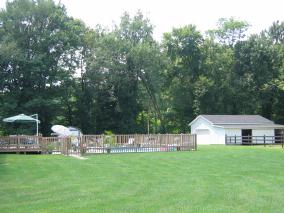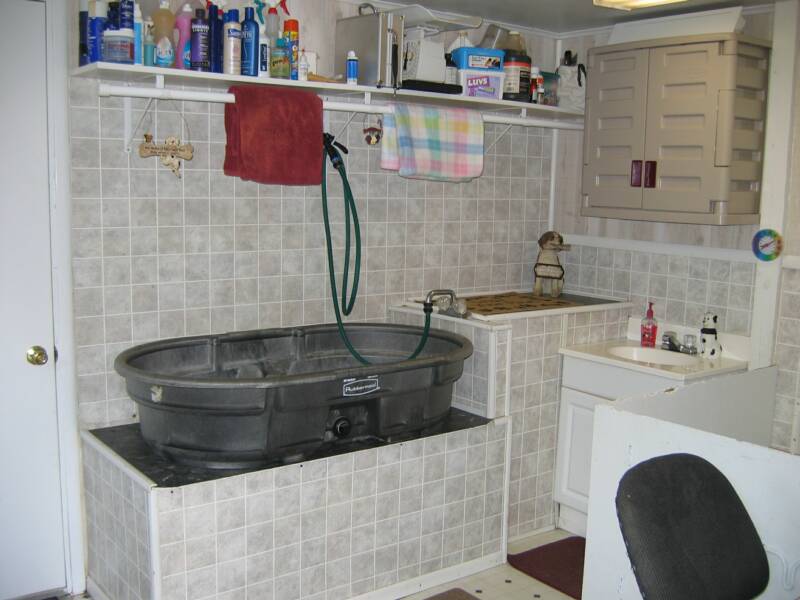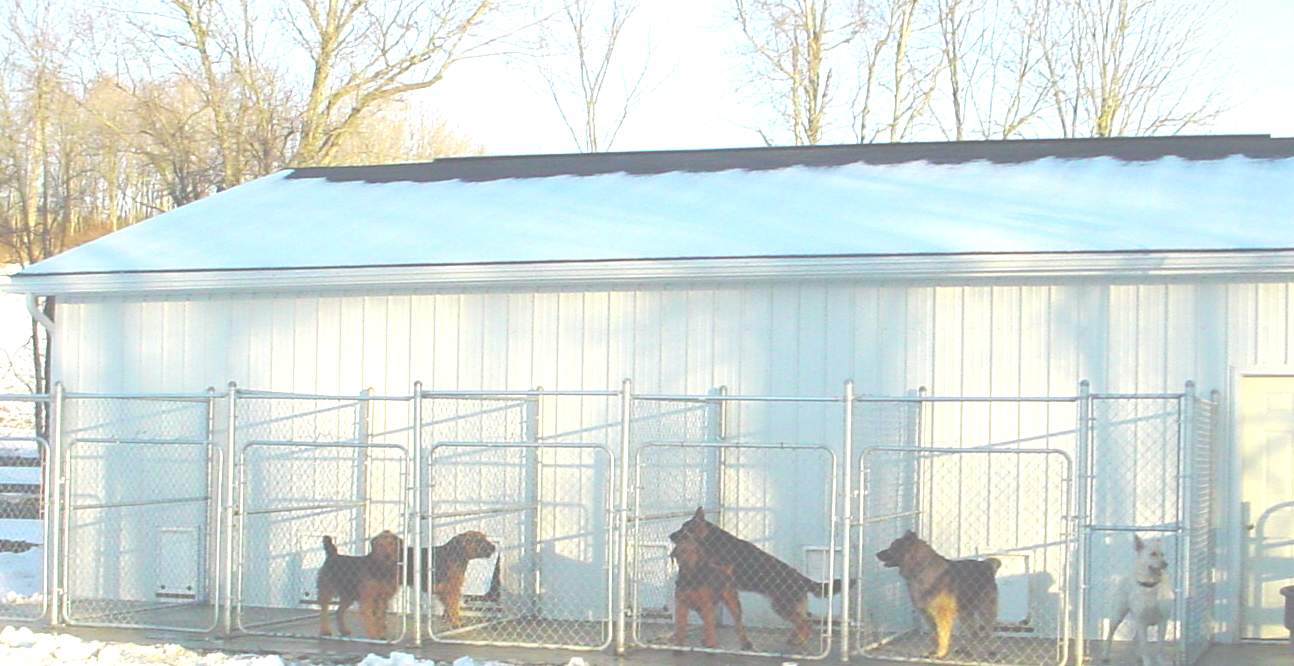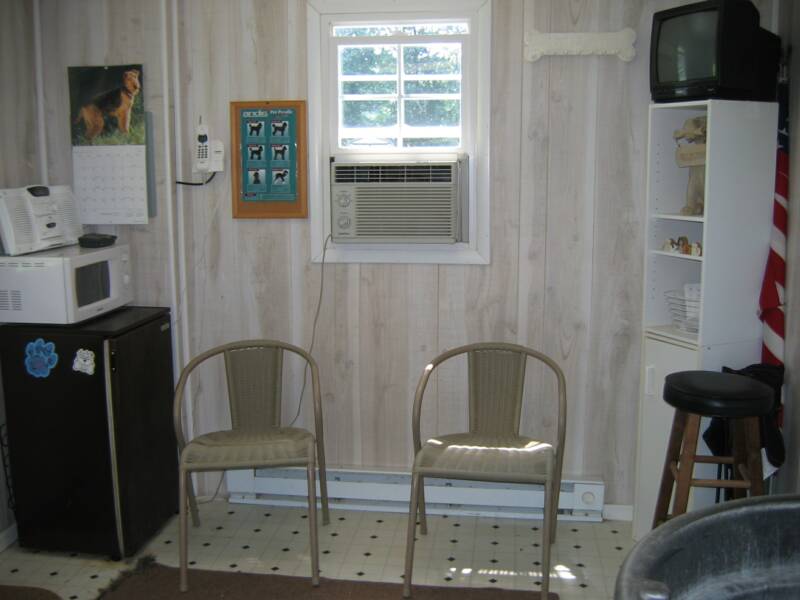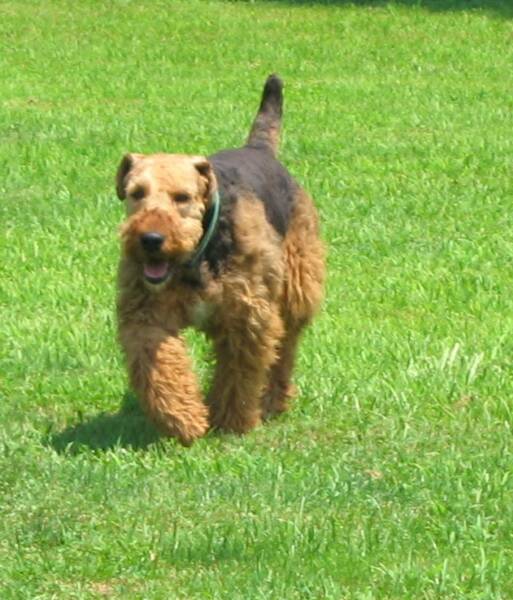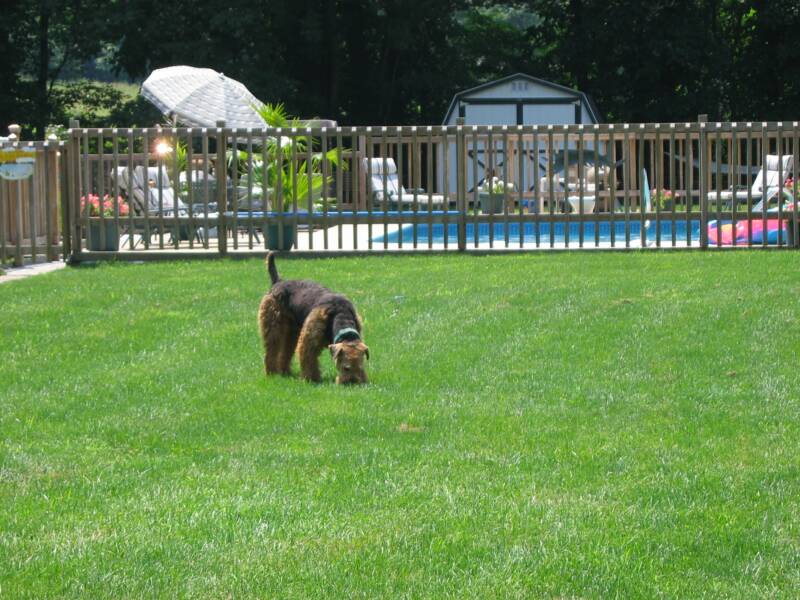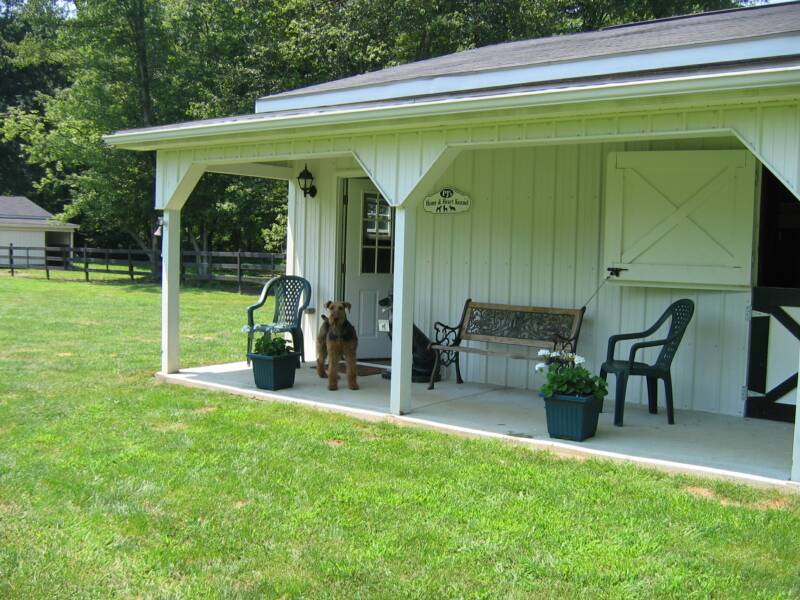 "We take pride in our pups"

Our back yard & horse barn.

Our horses, Corky, Bear, & Preacher.

Indy in front of kennel facility.

Davidson in our back yard.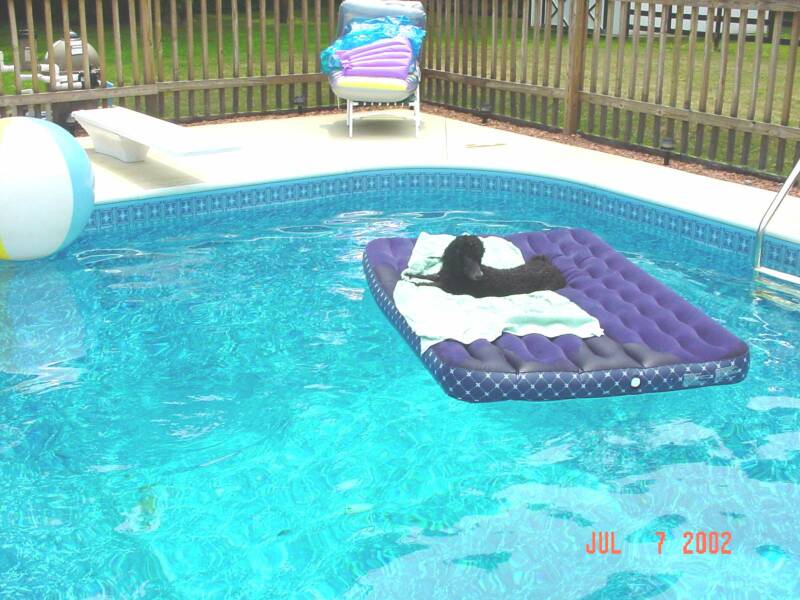 One of our Standard Poodles enjoying the pool.